John (JR) Reale, Jr.
Venture Lead, TMC Venture Fund; EIR, TMC Innovation; Managing Director, Integr8d Capital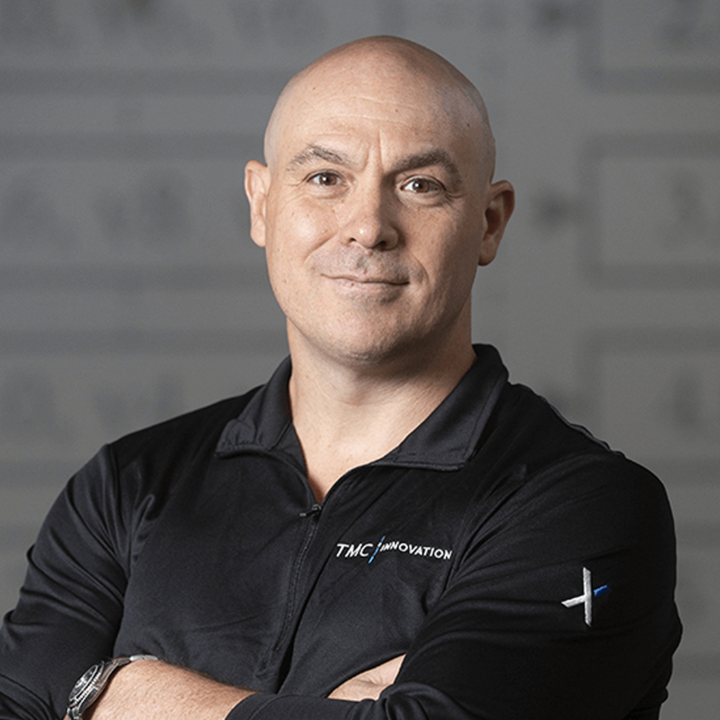 John S. Reale, Jr. (JR) serves as Executive in Residence (EIR) at TMC Innovation. As EIR, he is an in-house resource for companies throughout the community. In addition, he advises the Healthcare Accelerator on strategy to advance how the TMC delivers value to its Member Institutions and entrepreneurs. JR also leads the TMC Venture Fund, a $25 M fund that invests in early-stage companies changing the face of healthcare connecting through the Texas Medical Center.
JR is an experienced early-stage technology company investor, entrepreneur and executive. JR founded Integr8d Capital, an early-stage venture capital firm launched in 2017. Integr8d Capital partners with founders launching their ventures in-and-through the City of Houston to build transformative companies.
Previously, he co-founded Station Houston, Inc. (Station), Houston's hub for tech innovation and entrepreneurship, where he served as its CEO from inception through August 2018. In April 2018, Station announced its partnership with the City of Houston, Rice University and the Texas Medical Center to develop and launch the Houston Innovation District in midtown Houston. Prior to Station, he was an Operating Partner with Fraser McCombs Capital (FMC), an early-stage venture capital firm based in Boulder and San Antonio. Through FMC, JR served in various leadership roles with their portfolio companies. JR founded Arete which advises early-stage companies on their launch and growth operations. JR started his career in financial services at Morgan Stanley and JP Morgan, as well as Founding Member of Avalon Advisors, a wealth management and advisory firm based in Houston.
Civicly, JR serves a variety of organizations focused on education and entrepreneurship. Most notably, JR Chaired Mayor Sylvester Turner's Innovation and Technology Task Force to further the City of Houston's strategy and plan to spark the long-term growth of Houston's innovation and technology entrepreneurship economy. Additionally, he served on the Greater Houston Partnership's Innovation Advisory Board. These task forces helped lead to the formation of Houston Exponential (HX), an organization charged with sustainably promoting Houston's entrepreneurship and innovation economy. JR currently serves on the Board of HX, where amongst its initiatives, helped launched the HX Venture Fund, a fund of fund venture model to attract more venture capital to the region.
JR serves on the Advisory Board for the Rice Alliance for Technology and Entrepreneurship; the Investment Committee for the Cougar Venture Fund at the University of Houston; as Entrepreneur in Residence for the Liu Idea Lab for Innovation and Entrepreneurship (LILIE) at Rice University; was the past-President of The Indus Entrepreneurs (TiE) Houston chapter; and mentor at numerous start-up acceleration programs. JR is a member of the Startup Champions Network, a national organization of startup ecosystem leaders. Finally, JR co-founded the Mentoring Initiative at Cristo Rey Jesuit Preparatory High School in Houston (Viva Cristo Rey!).
JR received his B.S. in Finance and Investments from Babson College in Massachusetts. JR and his wife, Kim, are the proud parents of the first Houston-born member of their family, their daughter, Juliana!